Our Dundalk Office
Services Available:
Contact Dundalk Office:
Tel: 094 95 42965 (bookings for Dundalk office made through Ballinrobe office)
What's App: HERE
Email: callback@slinuacareers.com
John meets clients in a number of locations in Dundalk. He will advise you at appointment stage.
There is no point in worrying about "what if" – live in the present and let the work you do today be the next step for your chosen career path.
JOHN MOLONEY
Senior CV Coach & Interview Trainer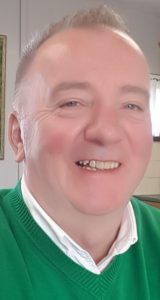 John Moloney is a retired Primary School Principal and current community activist with over 40 years' experience of disadvantaged education and advancing the lives of people and communities.
Prior to being a Principal, he was a Primary School Teacher (with experience of all classes from Junior Infants to Sixth Class), Learning Support Co-Ordinator and Home-School-Community Liaison Co-Ordinator.
John played a key leadership role in the initiation, implementation and successful on-going development of many, Dundalk, initiatives tackling educational disadvantage and social marginalisation.
John's authentic commitment and altruism is evident in his on-going voluntary leadership roles with primary education, childcare services, victims of domestic violence, long term unemployed, marginalised youth and their families.
His experience gives him a comprehensive understanding of the selection and interview process and how you can present yourself in the best possible light.
John is externally focused, thoughtful and unselfish with outstanding people skills.
He places great importance on helping others grow.  He consistently strives to enhance performance.
John's main interest is encouraging and supporting others.  He constantly strives to understand, support and encourage.
He has a proven knack of making things happen for people.
See all our Teaching Blogs HERE
Read our testimonials HERE